Connecting to Raspberry Pi via Putty
If you have got a Raspberry Pi and you have loaded raspbian OS then you might try to connect it with you laptop via SSH. This is a process to configure a Raspberry Pi without connecting it to any display. You can follow the below steps to configure it in simple way Connecting to Raspberry Pi via Putty.
Step # 1 Initial Setup
To access raspberry pi via SSH you need to know the IP address. Once you boot up your Raspberry Pi it will start loading up the OS. If you have installed raspbian OS for first time then raspberry pi will not get connected to your network automatically. You have to make some changes to make it connect to your network.
Software that you need
Download these applications and and keep it ready.
Step # 2 Enabling SSH
To reach out raspberry Pi via Putty you need to enable SSH first. For enabling it we have add an empty TEXT file name "SSH" in the root directory of micro SD card. This will enable SSH (Secure Socket Shell) on Raspberry Pi. It will also allow to access Raspberry Pi remotely from computer.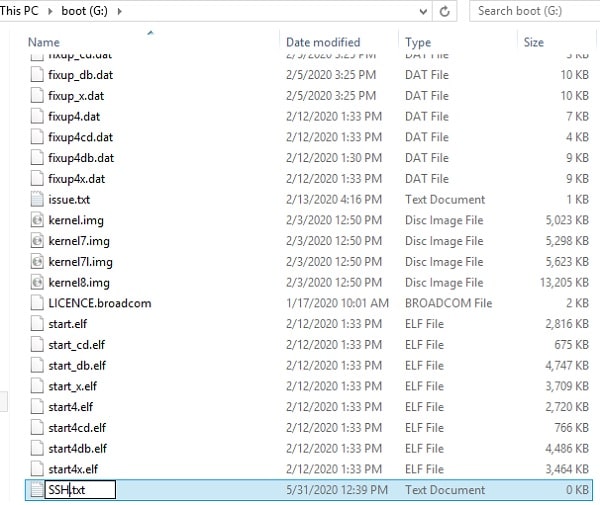 Step # 3 Enabling and connecting to Headless WiFi